Written by

Jacob Abraham

Category: Blog
Social Media has changed how we communicate with each other for the past 13 years. With the ability to communicate with anyone around the world or even your friends in your neighborhood from the comfort of anywhere is a grand idea that exploded. Facebook alone has almost 2 billion monthly active users which makes it the largest Social Media site in the world. While people have been using these sites to share ideas with friends, businesses have also realized the promotional potential Social Media offers.
Read more: Top 10 Reasons You Should Use Social Media For Marketing
Written by

Kristin Bird

Category: Blog
Oshkosh--interGen Web and Marketing Solutions, a web development and marketing firm founded in Oshkosh eleven years ago, recently acquired My Artisan Web, a Vermont-based web hosting company.
Read more: interGen Acquires Vermont Web Firm, Adds Employees
Written by

Kristin Bird

Category: Blog
Disclaimer: We are not lawyers and this should in no way be confused with professional legal advice. If you need legal advice around the topics of TOS and Privacy Policy you should contact a lawyer.
Undeniably the dullest page on your website, the Privacy Policy and Terms and Conditions page sets the rules for using your website.
What's the difference between a Privacy Policy and Terms & Conditions?
Privacy Policies are agreements that specify your responsibilities to the users of your website (what kind of personal data you collect, how it is stored, etc), while Terms and Conditions agreements set out the guidelines for users of your website (preventing spamming, etc).
Read more: Does My Website Need a Privacy Policy?
Written by

Kristin Bird

Category: Blog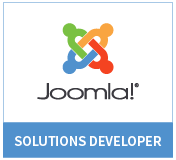 interGen LOVES Joomla!
Joomla is our primary website development platform. It is an award-winning content management system (CMS), which enables you to build websites and powerful online applications. Many aspects, including its ease-of-use and extensibility, have made Joomla the most popular community-based website development platform on the planet. Best of all, Joomla is an open source solution that is freely available to everyone.